Super Pup Dog Guide Calendars!
The Cannington Lions Club has a new virtual fundraiser. Help your community and help support guide dogs by purchasing a green cape calendar for 2021. A great calendar, supporting a great cause, for a great year (you could not get any worse than 2020). They make a perfect gift too!
2020 Volunteer Appreciation Night Cancelled
The Cannington Lions Club announces that the 2020 Volunteer Appreciation Night regularly held on the third Thursday of May is cancelled. We still wish to send out a big thank you to all of the local volunteers who make our community great!
2020 Walk For Dog Guides Postponed
The Cannington Lions Club announces that due to current issues surrounding the COVID-19 pandemic the 2020 Walk For Dog Guides in Cannington which normally takes place in May will be postponed until the fall. More information will be made available at a later date. Thank you for your ongoing support!
2020 Canoe A Thon Cancelled
In the interest of safety and in light of current COVID-19 restrictions in Brock Township and The Province we are sorry to announce our annual Canoe A Thon is cancelled. See you next year.
Canada Day 2020 Cancelled
The 2020 Cannington Canada Day Festival and Car Show has been cancelled. The Cannington Lions Club regrets that due to the ongoing COVID-19 issue in Canada it will not be possible to safely hold the 2020 celebration.
Canada Day Citizen of The Year 2019
Congratulations to Angela Canavan on being the 2019 Citizen of The Year
CONGRATULATIONS TO OUR EFFECTIVE SPEAKING WINNERS
A very big congratulations to the many students at McCaskills Mills PS who took part in the first Lions Effective Speaking Contest sponsored by The Cannington Lions Club. A thank you as well goes out to the staff at MMPS who helped organize and run the event. And lastly a big thank you to the judges who had a very hard time picking the winners of the contest in both the Junior and Intermediate levels.
The winners in each category were:
Junior
1st Place: Liam Benge
Intermediate
1st Place: Gibby Polmans
First place winners will go on to The Lions District Effective Speaking contest in Markham on March 23rd.
Every student who took part showed courage and maturity in just choosing to try and speak in front of an audience (many for the first time). All of these students should be very proud of what they did. The Cannington Lions Club sincerely hopes they all try again next year.... practice makes perfect.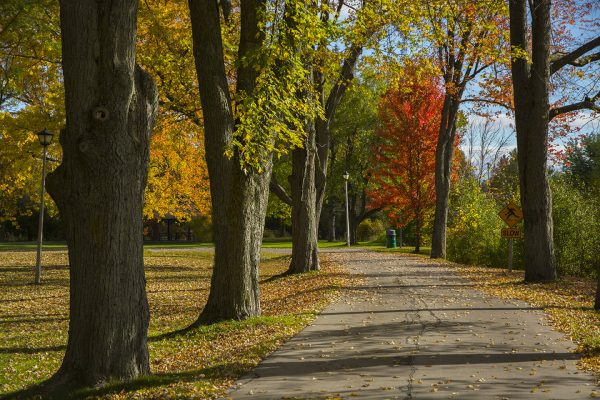 The Cannington Lions Club is planning to develop a formal vision for MacLeod Park which will be adopted by The Township of Brock. The vision will layout amenities to eventually form a new and enhanced parkland for residents to enjoy. The Club is looking for your input. An open house will take place at The Cannington Lions Club on February 19th where information will be available as well as input from residents gathered. We are also welcoming input via a survey available on The Township of Brock's website. Please help us develop a vision for MacLeod Park to guide future projects and fundraising efforts. It's your park and your Cannington Lions Club wants to help improve it.
More information will be posted here shortly about this exciting community project.
Complete the online survey at The Township of Brock at townshipofbrock.ca/cannington-parks-visioning-survey/